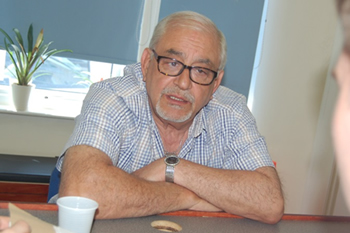 Open advice surgery set up to deal with the most disadvantaged in our community drop in service, and call Back service for those who cannot attend the surgery issues covered include; Housing, Welfare Benefits,Education and Employment.
Open: Thu 09.00 -13.00
Tel: 020 88261080
Staff: Turgay Ertim
The Advice Surgery is still continuing to provide information advice on Thursday mornings at 628, Green lanes, Haringey, for the members of Turkish speaking communities and groups.The participants are mainly Turkish Speakers who live in London Borough Haringey boundaries and their backgrounds were mainly Turkish, Kurdish and Turkish Cypriots.
TCCA takes into consideration the views of the service users and understand their needs by helping them as far as possible within the available resources of the Turkish Advice Surgery.We always take into account the interest and potential needs of all of the service users to improve the quality of their living in London and to create a positive image of Turkish speaking communities in general.
The Advice Surgery has identified that there is a big demand in service provision. The language barrier of users and the difficulty in accessing services and resolve issues are still a main problem that the community members have.
It is extremely important for TCCA to continue to providing this service, as the statistics and evaluation show that there is a big need. As well as the service users, the council is also benefiting from the service as a lot of issues are dealt and solved faster in an effective way.