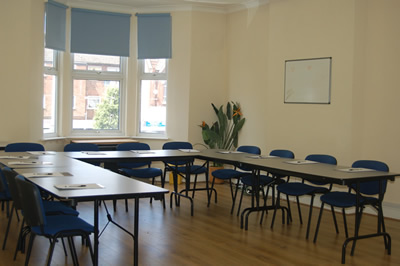 If you are interested in renting a space then TCCA is the premiere North London community facility that has it all; Hall, meeting rooms, office spaces, restaurant.
Our prices are very competitive and prices towards supporting smaller local organisations that work for the benefit of others.
Opening Hours:
Every day between 09.00 – 22.00
Tel: 020 8826 1080
Staff: Sule Ibrahim, Giray Eminolu, Mehmet Eminolu
Virtual Tour at TCCA
Watch our unique virtual tours and embark on a visual journey through our venue. For the best experience please watch the videos with sound.
Rooms available:
Five versatile spaces available for all your need…
From the blank canvas space of the main hall to the light feel of the meeting room, there is something to suit a variety of event types and styles at TCCA. Click on the icons below to find out more about each space and view a selection of images.
---